31 Women – March 24th: Sara V Cole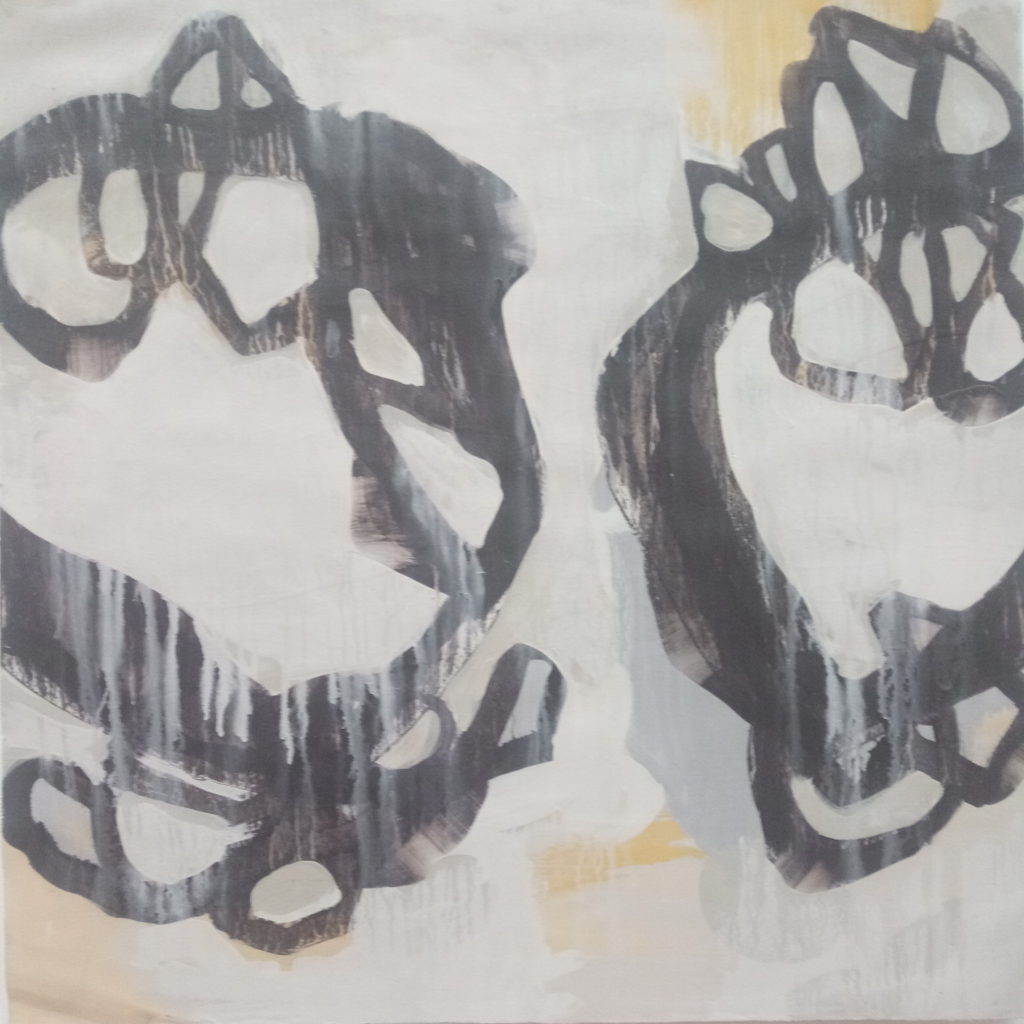 Sara V Cole
Sara V Cole is a nationally represented, internationally exhibited author, teacher and fine art painter with a full-time art making studio practice. Cole earned her BFA in ceramic sculpture and installation/performance art with a minor in art history. She then completed her MFA in painting and drawing and went on to study graduate level Non-Western Contemporary Art History, all at San José State University.
When considering women in art and history that have made an impact on her life, Cole listed dozens of women, from artists to politicians. In the category of women artists, she says, "I could name fifty I love, but here are ten that I am obsessed with: Adrienne Piper, Alice Neel, Julie Mehretu, Shahzia Sikander, Käthe Kollwitz, Hung Liu, Artemesia, Ann Hamilton, Marlene Dumas and of course who doesn't love a little Frida!" In addition to this top ten, Cole recalled seeing the SFMOMA Eva Hesse exhibition in 2002. She says she still responds to the memories of this exhibition and that fragments of those works continue to resonate in her own work today.
Thinking back to her childhood, she described growing up with a radical hippie 1960s mom and cannot remember a day that "I didn't know about Gloria Steinem, Dorothy Pitman-Hughes and Ms. Magazine." Her favorite female authors include Maya Angelou, Joy Harjo, Mary Oliver, bell hooks, Audre Lorde and Sylvia Plath. She says other "badass women" also inform and inspire her life, such as: Ruth Bader Ginsburg, Simone de Beauvoir, Betty Friedan, Angela Davis, Shirley Chisholm, Elizabeth Warren, Kamala Harris and Michelle Obama. 
Cole has placed work in the permanent collections of The Triton Museum of Art, Hilton Hotels, the Microsoft Collection, Stanford University, the MGM Grand in Las Vegas, the Ritz Carlton in Laguna Niguel, the Grand Hyatt in Atlanta, Iberia Bank in Louisiana, and De Anza College in Cupertino. Her work can be found in the private collections of many patrons including that of Actress Sela Ward and the New York based National Art Buyer for One King's Lane. She has an extensive exhibition history including New York City's Asian Cultural Center Gallery and group exhibitions from Seattle, Washington to Metz, France.