To Hear and Be Heard
Chelsea Wong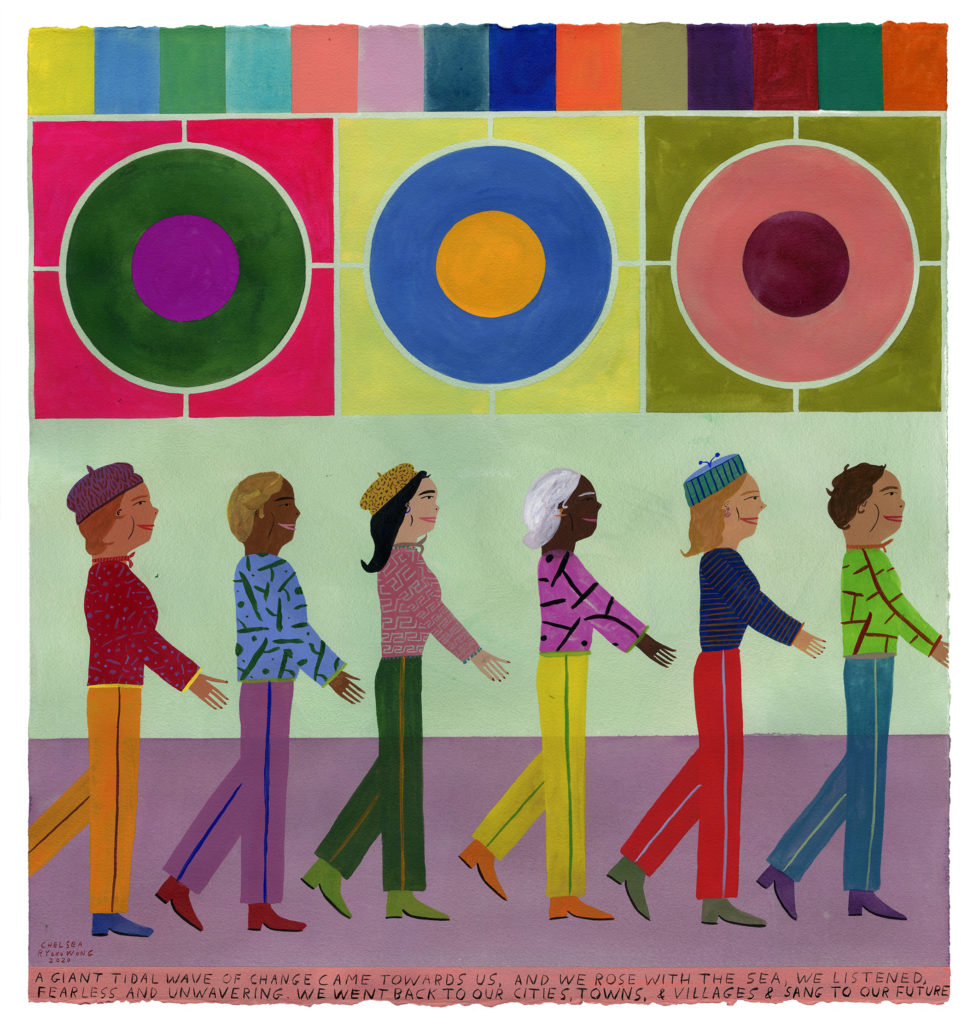 Sea of Change

and Freedom
Imagine a world where civility is commonplace. What would that world look like? Chelsea Ryoko Wong envisions such a citizenry with colorful paintings that depict people of all ages and colors happily gathered together or walking lockstep. The poetic text accompanying her imagery often conveys the collective intention of building community, supporting one another and being "our best selves".
In Freedom and Sea of Change we see empowered groups confidently celebrating the future and one another. Wong says that "these paintings reflect a sense of hope and joy. 2020 has been a series of unfolding, seismic events, producing anxiety and demanding change. To conquer fear, I jump optimistically into the unknown. With figures, I evoke a sense of familiarity and celebrate the magnificent diverse beings that we are. I use bright colors because they make me happy and tickle the spirit. I paint small poems that are hopeful wishes. These paintings conjure the senses, ushering in this new era, I am sending hope into the world, filling the void with unrestrained optimism and exultation."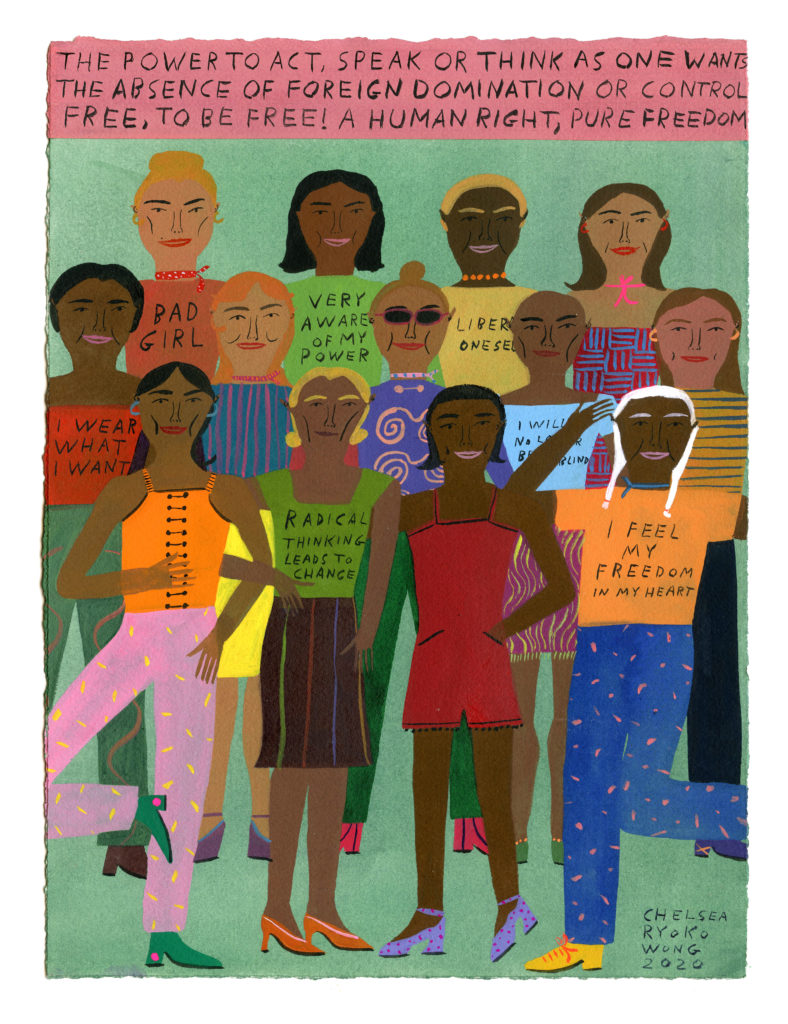 About the Artist
Chelsea Ryoko Wong (b. 1986, Seattle) is a painter and muralist whose vibrant figure compositions reflect the diversity and style of her home in San Francisco. Through the use of watercolor, gouache and acrylic techniques, Wong creates busy scenes of co-mingling people drawing from real-life events and her imagination. Her work is known for celebrating racial and cultural diversity, promoting working class communities and evoking a sense of curiosity and wonder. Through heavily stylized and idyllic imagery, Wong creates an encouraging visual statement promoting joy, acceptance and openness to one another.
Wong began her studies at Parsons School of Design and finished at California College of the Arts with a B.A. in Printmaking. She is the first recipient of the Hamaguchi Emerging Artists Fellowship award at Kala in Berkeley, CA and has recently completed a mural for the FB AIR Program in San Francisco, CA.