31 Women – March 30th: Chris Hayman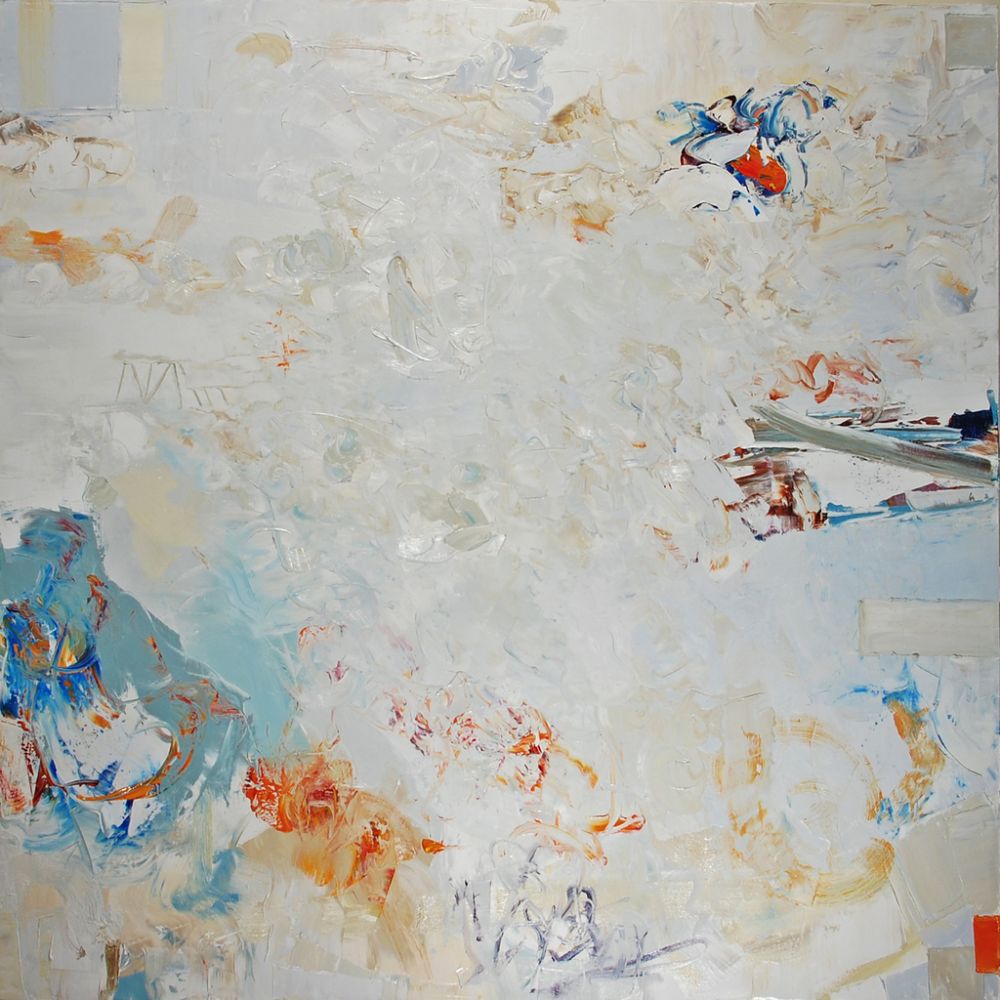 Chris Hayman
Trained as a classical pianist, Chris Hayman is greatly inspired and influenced by music in her life. Her early interests also included performing arts and she was actively involved in theater and dance at the Conservatory of Music in Cincinnati and Baltimore. These creative talents eventually led to her primary focus as a visual artist. 
In her paintings, Hayman concerns herself with space. She is interested in how forms are energized by the space around them, especially when incorporated into paintings with vivid contrasting color and thick painterly textures. Along with music, she is inspired by the natural world, and relies on a practice of constant study and exploration of the rural foothills and open lands near her home and studio.
Hayman received her BA in Art History at the University of Maryland and a second degree in Art at the University of Reno, Nevada where she began her investigation into painting. She currently resides in Northern California on a farm with livestock, orchards, gardens and beautiful surroundings. 
Chris Hayman is represented by Whitney Modern Gallery, Los Gatos; Thomas Deans Fine Art, Atlanta; Desta Gallery, San Anselmo, CA; Judy Ferrara Gallery, Three Oaks, MI; Gallery North, Carmel, CA; Jules Place, Boston; Merritt Gallery & Renaissance Fine Arts, Baltimore and Chevy Chase, MD; Haverford, PA; Kelsey Michaels Fine Art, Laguna Beach, CA; Morrison Gallery, Kent, CT; Julie Nester Gallery, Park City, UT; Octavia Art Gallery, Houston and New Orleans.