31 Women – March 23rd: Brigitte McReynolds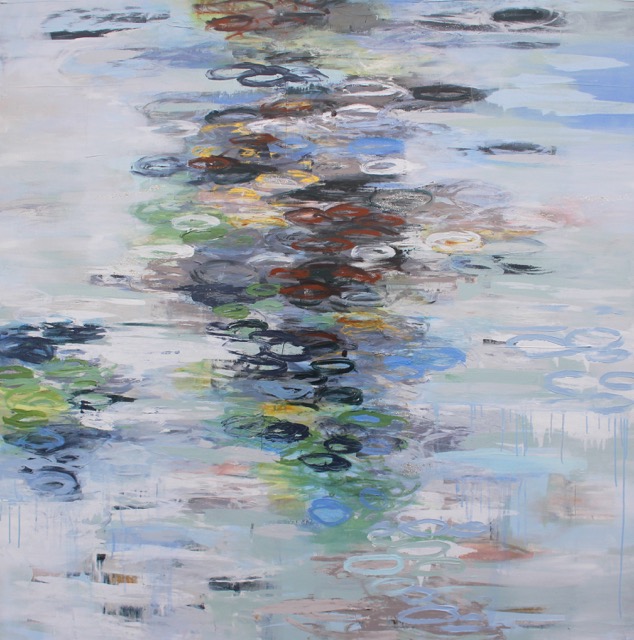 Brigitte McReynolds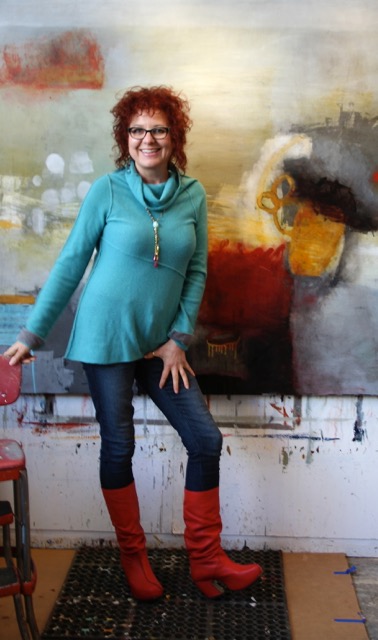 Brigitte McReynolds' practice is a continuous investigation of abstraction and exploration of the human form. It is her visual diary, a "paper trail" of a process that is both spontaneous and deliberate. Working in layers of paint, she merges luminous color and palpable texture. For McReynolds, painting is a dynamic, intuitive process. A drip or smear reveals part of that process.
McReynolds works in series that start as a concept in her mind, or as a vision of a finished work. It can also begin as an emotion or process of the heart. When she develops a theme, she explores it in multiple materials: oil, acrylic, and encaustic, working figuratively and abstractly until the idea exhausts itself, or leads to another theme. McReynolds applies what she learns from shape, form and line in her abstract paintings to find the simplicity that is needed for abstracting a figure. Similarly, her abstract work profits from her figurative experience.
Her works often have a recurrent pattern or an illusion of repetition. However, not one shape is the same as the other. Similar to life, where we have days, hours and minutes that create a pattern, yet not a single moment resembles the next. McReynolds explains "Although I enjoy working with the 'shapelessness' of stripes I also love to work on abstract paintings that maintain shapes and forms. A shape in a painting is like a figure in a landscape. For me the abstract shapes are alive. They have a heart, an area with vibrant color; intense brush strokes, the limbs."
When contemplating inspiration, McReynolds finds the mystic works of Hilma af Klint breathtaking and has never forgotten her visit to the Italian Tarot Garden designed by Niki de Saint Phalle. Inspiration also comes to her from women speaking out for justice through the #MeToo movement, and from the work of public figures like Supreme Court Justice Ruth Bader Ginsburg and Senator Nancy Pelosi. McReynolds is most inspired by her mother, whom she describes as a creative, kind, humble and generous woman. She admires her mother's strength, hard work and devotion in raising McReynolds and her siblings – nine children in total, while she managed her busy restaurant and hotel business.
Brigitte McReynolds is represented by Whitney Modern Gallery, Los Gatos; Pryor Fine Art, Atlanta, GA; Seager Gray Gallery, Mill Valley, CA; Jules Place, Boston, MA; and Eminent Design, Sonoma, CA.