31 Women – March 27th: Carole Rafferty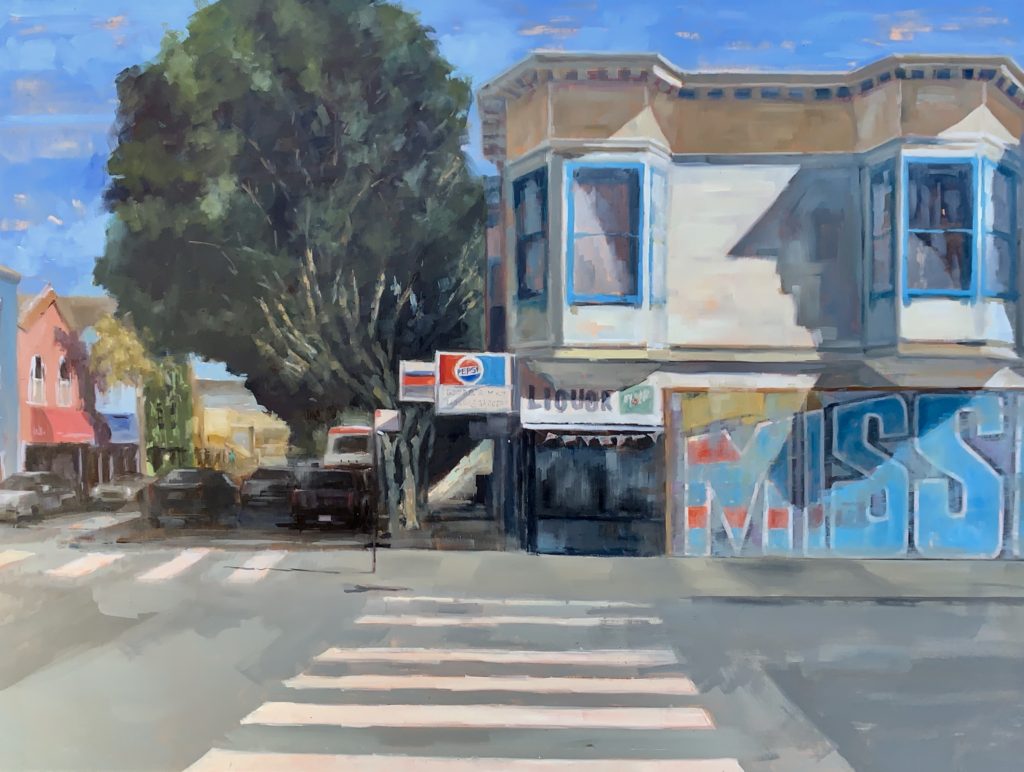 An Interview with Carole Rafferty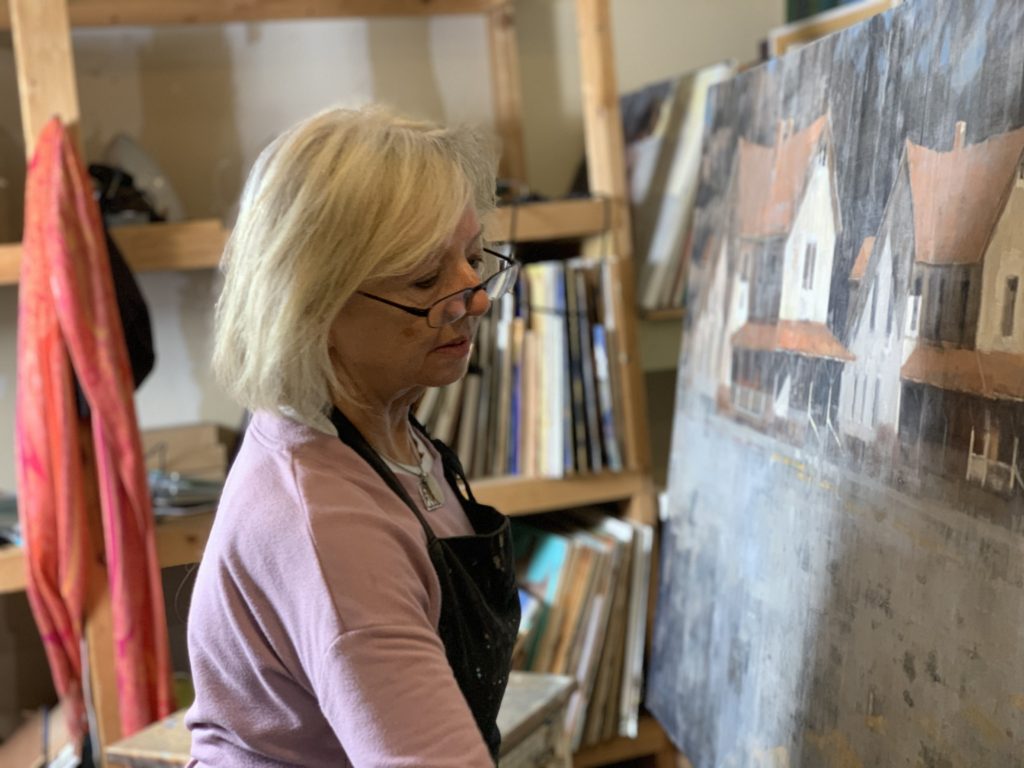 MKM: Tell me about your childhood, where did you grow up? Were you always creative?
CR: I grew up in a very rural community in Wales and later in a small village on the south coast of England where the road was covered twice a day by the sea when the tide came in. My grandmother was an accomplished portrait painter (I was told that she had paintings in the National Gallery of Scotland and also the Tate Gallery, but I never saw them). As I child I spent many excruciating hours posing for her. I had no appreciation whatsoever for what she was doing, and I dreaded her visits because it meant I'd have to sit still for hours on end without even being able to even talk. I'm not sure if I was creative as a child or not. I know I had a fierce imagination, I traveled quite widely, and I lived for a while in India where my mother's family were from. I loved reading and I was interested in languages and history, and yes, art too.
MKM: When and how did you pursue art? Did you have creative role models?
CR: I studied art in high school and loved painting, especially from life. I went to life drawing classes at night in the nearest town and had to catch the last bus home and walk more than a mile with all my art materials along country roads with no streetlights, so yes, I was interested in art. Very much so. All my art teachers at that point, from my grandmother to the teachers in high school to my aunties in India who ran fabric dying and printing companies, were all women. Looking back now – even though I didn't appreciate ANY of them at the time – they all had an enormous influence on how I was to turn out.
MKM: Where did you study after high school?
CR: At 18, I moved to London and began a four-year degree at the School of Oriental and African Studies in London, England in Asian languages and history. Ancient Indian history is really a history of art because a great deal of it is known through sculpture and architecture. I learned Sanskrit to be able to translate the inscriptions. I learned the differences in symbolism and style between the early Indian dynasties and the later ones. When I graduated, I moved to California to do a joint professional master's program at UC Berkeley in Asian Studies and journalism. And from there I became a reporter. I worked for the New York Times as a stringer in their San Francisco bureau for five years, I covered the Soviet invasion of Afghanistan, and eventually, after having twins, I settled down into a staid, full time job at the Mercury News in San Jose (in the days when it was a good newspaper and even won a Pulitzer Prize!). But after several decades of cradling the phone between my head and shoulder and typing notes into my computer, the discs in my cervical spine gave out and I was pensioned off because I couldn't use a computer anymore.
MKM: How did you transition to become a fine artist?
CR: I sat around for a while, profoundly depressed. I had identified myself as a writer, a reporter, and now that [this job] was gone, who was I? There was no creativity in my life and so, desperate, I decided to take a beginning drawing class at Foothill Community College in Los Altos. It was as if a small bomb had exploded inside me. I realized that this was what I wanted to do and that most probably it was what I should have been doing all along. I threw myself into art, every single thing you could think of – oils, watercolors, sculpture, plein air, portraiture, landscape painting, encaustics, you name it, I took it! I took classes, too, from a number of local teachers.
MKM: Who were your memorable teachers at this time?
CR: The most memorable was Rebecca Alzafon, a renowned Redwood City-based artist, who taught a series of year-long workshops in the French academic style of life drawing and portraiture. The workshops were incredibly structured, and they were conducted in a small grey cloistered studio, where every single sliver of light was blocked out so the scene could be completely and utterly replicated day after day. Artistically there was no such thing as going 'off-piste' in Rebecca's workshops. Sometimes students became so frustrated they would burst into tears. She was relentless in her teaching of the methods and practices of the Old Masters. At times I felt like I'd rather open a vein than sit through another session on light, half tone, shadow, and cast shadows. But my God did I learn a lot! I credit Rebecca with much of what I know about oil painting. And even though we disagreed at times and there were times when I swore I couldn't take another session, I'd always go back and I'm so very glad I did. With those credentials and understandings under my belt, I felt I could experiment. I took classes from Randy Sexton and Bob Gerbracht in San Francisco, as well as a number of different workshops from various American and UK artists. And then I realized that what I needed to do was just DO MY OWN THING. You can't spend all your time in classes, you've got to just do it!
MKM: Now that you are well established in your practice, what themes do you pursue?
CR: I decided to concentrate on the landscape. Growing up in the countryside I was always profoundly moved by landscape and light. I don't know why I decided to concentrate on urban landscape, that's a mystery to me. The only explanation I can muster is that the natural landscape is so beautiful on its own I can't do it justice, but urban landscape is something else. Especially San Francisco! Here the light changes rapidly, the fog rolls in, the clouds come and go, it's an ever-changing palette and sensibility.
MKM: When you're creating what's your daily routine? rituals, patterns?
CR: My art routines are fairly set in stone. On the days I spend in my studio I get up and take a brisk walk around the Stanford Dish, I come back home and go straight into my studio. I usually start painting around 9am and on a good day I'll continue until about 4:30. Other days I spend wandering around the city with my iPhone, sketch book and watercolors, looking for new ideas and new scenes. Sometimes I go to the beach and paint a seascape.
MKM: What is your most important tool? Is there something you can't live without in your studio?
CR: The one thing I can't do without in my studio is my bluetooth speaker because as I'm painting, I listen to podcasts, some educational, some French podcasts, but the ones I enjoy the most are true crime podcasts. Don't ask me why because quite frankly none of these have anything to do with art but maybe it's because of all the years I covered crime and the courts as a reporter.
MKM: What art do you most identify with?
CR: I suppose that representational art is the kind I identify with most, which doesn't mean I'm not profoundly moved by abstract art, and even installation art sometimes too. One of the most memorable and moving pieces of art I ever saw was an installation piece in the Saatchi Gallery in London looked at from above of a series of wheelchairs careening crazily around a circuit like bumper cars each wheelchair containing an ancient person of a different ethnicity or nationality, showing the futility of tribalism and nationalism.
MKM: Is there an artwork you are most proud of?
CR: I'm not sure which canvas I'm most proud of, it really depends on which day you ask me. I go through an entire emotional process with each of my paintings, rather like giving birth to, raising, and then waving goodbye to a child as they set off for college. When a canvas is in its infancy I encourage and am devoted, in adolescence I'm proud of them and adore them, but once they've gone, I don't think that much about them at all. It's a cycle really, one that keeps me going as a painter. Always the next thing….
MKM: What's the best piece of advice you've been given?
CR: The best piece of advice I've ever been given regarding my craft came from my husband, who is a writer. He said, "You should stop each day when you know what's coming next so when you start next morning you know where you're going." He was talking about writing but it's equally true of painting. My best paintings all start from a vision. I need to know what I'm going to create before I start… I need to have a vision and clear image of the finished painting in my head before I even touch a canvas especially when it's a large canvas because it's so easy to waste valuable time trying to find your way when you should know where you're going before you even start out.