31 Women – March 7th: Stephanie Peek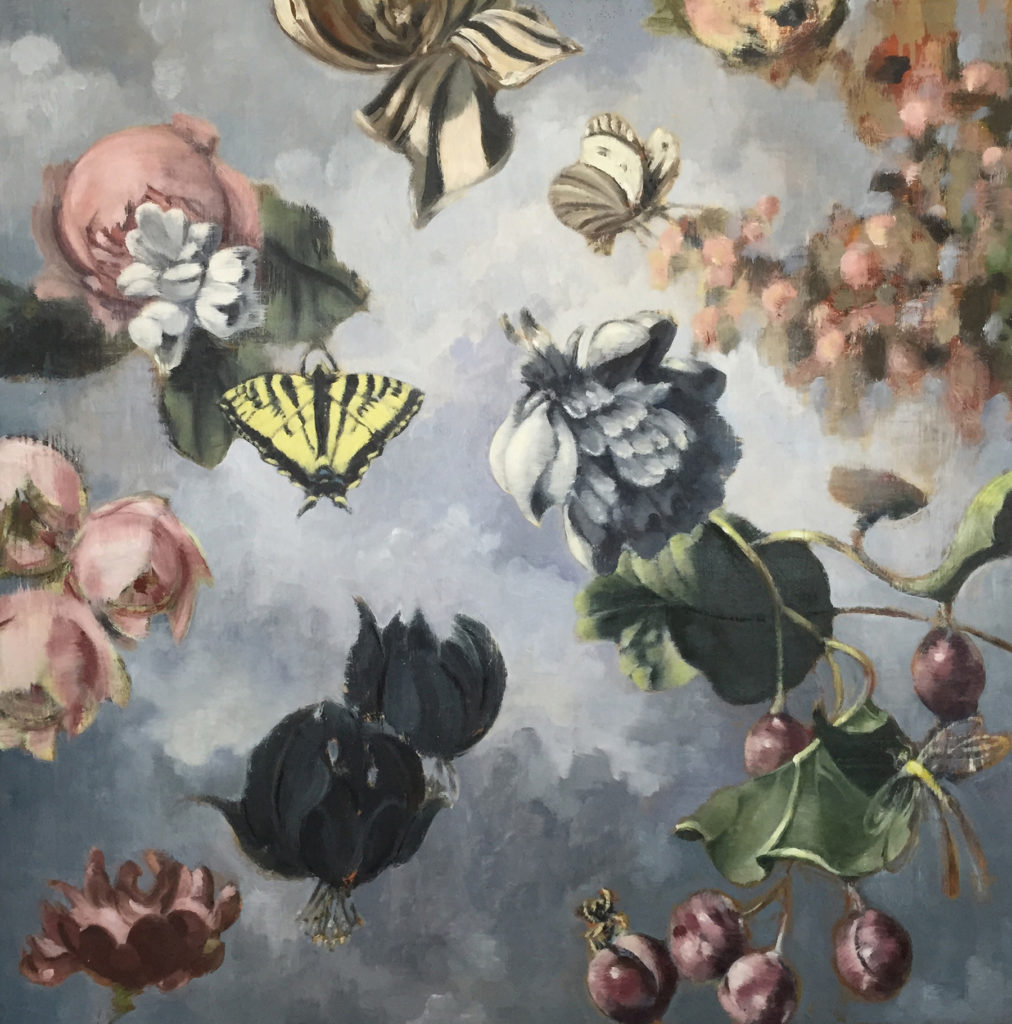 An Interview with Stephanie Peek
MKM: What inspires you? Other artists, other women from history, your process, a theme?
SP: The genesis of much of my painting is the garden of La Pietra in Florence. This Italian garden triggered memories of a garden I had known as a child. Revisiting these sites of memory in my studio, I became aware that paintings themselves could be a refuge, as gardens are in real life; they could be a site of meditation.
This romantic notion inspired my Dark Arcadia series exhibited at the Berkeley Art Museum and was furthered during my stay as a Visiting Artist at the American Academy in Rome, where I studied more Renaissance gardens. Into one of these dark paintings, I painted a loose rendering of a deep red flower from a still life by 17th Century painter Rachel Ruysch. She painted from age 15 to age 83 while raising 10 children. Her floral work is free and luscious; rich colors glow out of dark backgrounds.
In addition to floral borrowings from the Northern European tradition, I appropriate flowers, leaves, insects from many different sources, for example, the iconic magnolia from the 19th century American painter Martin Johnson Heade. I also work from direct observation and photography.
I have also been inspired by the writings of Agnes Martin and Barbara Hepworth because they bring a spiritual dimension to their practice. Mostly, my intelligent painter friends have been the most inspiring by being both encouraging and critical.
MKM: Where did you study?
SP: At Wellesley College. Weekly studio classes accompanied the art history eras we were studying. For example, when studying early Italian Renaissance painters like Fra Angelico, we learned how to apply gold leaf and paint with egg tempura; when studying the Early Northern Renaissance oil painters like Van Eyck, we practiced underdrawing overlaid with layers of oil paint glazes.
MKM: When you're creating what's your daily routine? rituals, patterns?
SP: My daily studio routine begins with a review of my previous day's work. At the end of each day, I stick pieces of tape on the painting to remind me where to enter back into the canvas. My practice has not changed much over the years. I am less conscious of technique; just as in The Zen of Motorcycle Maintenance, I keep my tools in the same place, so I don't have to think as I reach for particular brushes or colors. But I do get a charge from new colors now and then, such as Robert Doaks' unique paints. I stick with oil paint although I've worked in many different mediums, such as Japanese brushwork and watercolors.
MKM: What is your dream project?
SP: My dream project would be to paint wall work as if I were surrounded by gardens remembered from my childhood.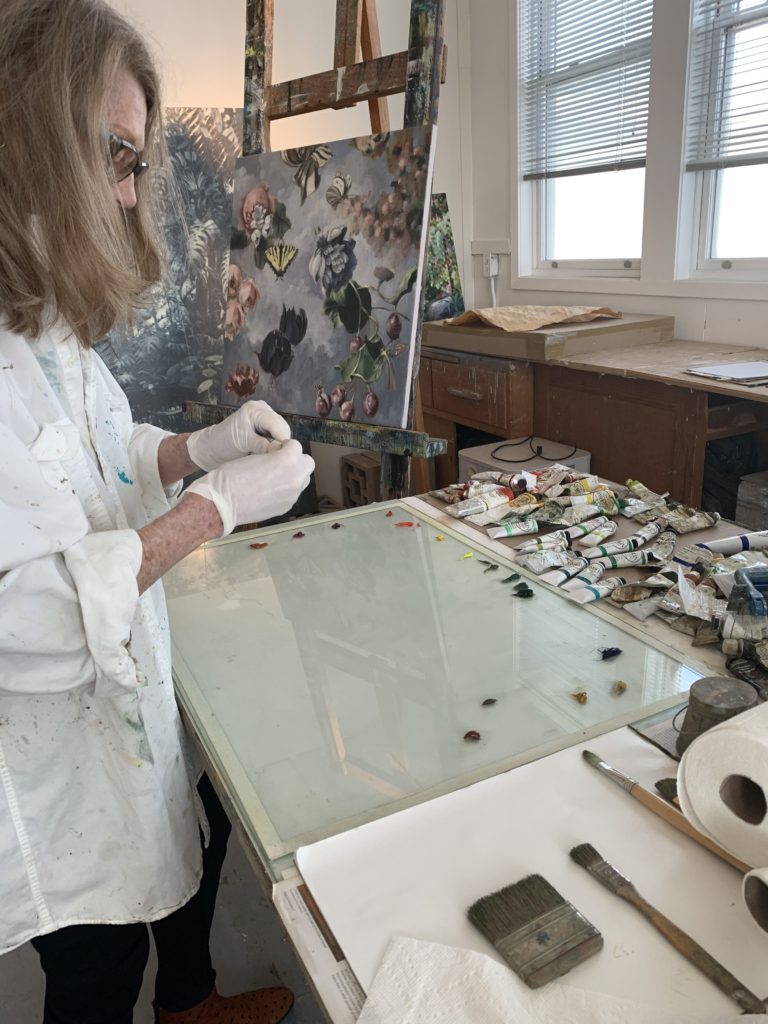 Stephanie Peek is represented by Seager Gray Gallery, Mill Valley, CA ; Satellite of.Love, San Francisco, CA; SFMOMA Artists Gallery, San Francisco, CA; Michelle Bello Fine Art Consulting; Sloan Miyasato, San Francisco, CA; Andra Norris Gallery, Burlingame, CA; Argazzi Art, Lakeville, CT; Jason McCoy Gallery, New York, NY; The Great Highway Gallery, San Francisco, CA