31 Women – March 4th: Jennifer Pochinski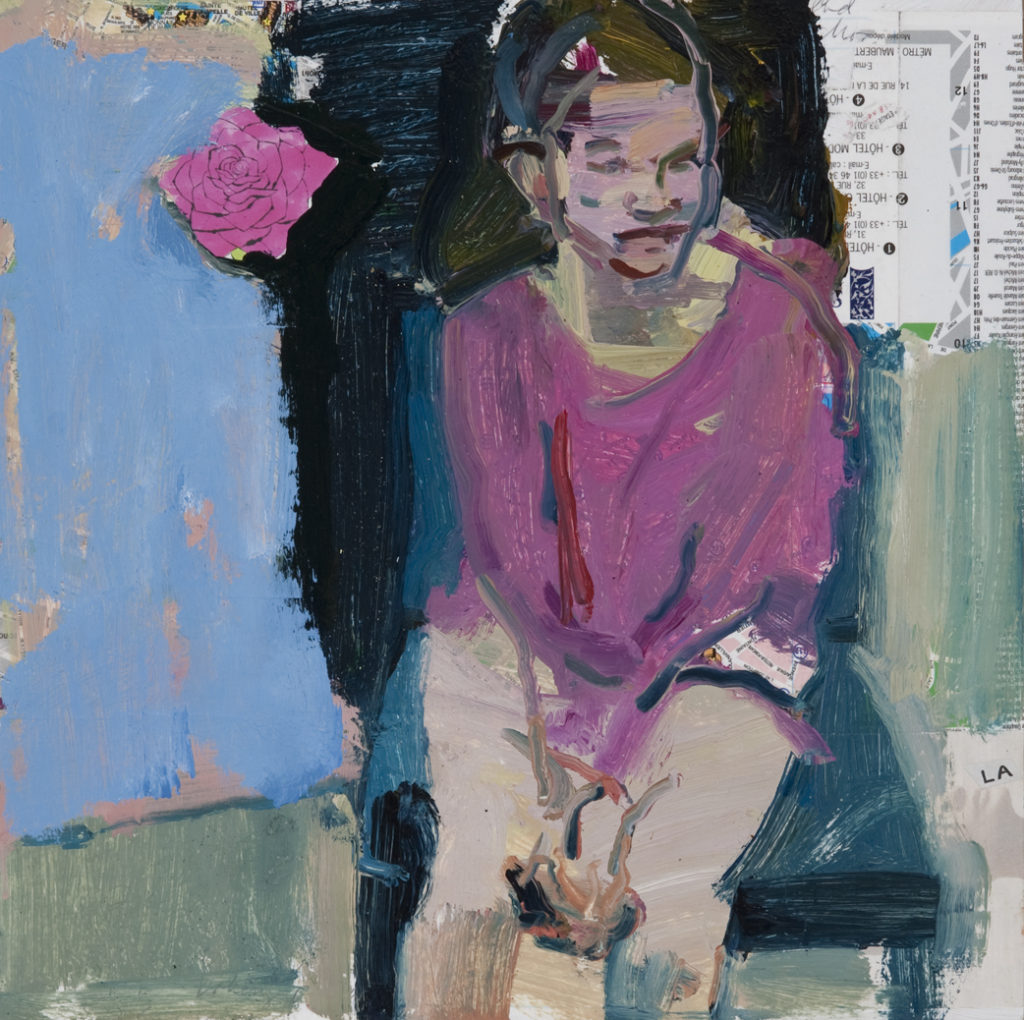 Jennifer Pochinski
Jennifer Pochinski is a Northern California based figurative artist. Raised in Hawaii, she earned a BFA from the University of Hawaii and spent much of her young adulthood traveling to the UK and Europe, finally settling near Athens Greece in 2003. In late 2010, she and her two children relocated to California.
Men, women and groups of people captured in moments from everyday life are the subject matter of Pochinski's paintings. In a chorus of colors, lines and shapes, her paintings are unrestrained and energized, but reflect the discipline of a productive daily practice. She tells us "My studio practice is considered a 'space to fail'. I have no specific method for painting. As with most 'expressive' painting it is never a linear process."
Pochinski's paintings are intuitive and honest, balancing energetic, gestural brushstrokes with human narrative. For many years Pochinski has collected photographic imagery – figures, environments and historical paintings to provide information that she cannot get in life, leading her to discover her subjects as she paints. Her improvisation and freedom in using the brush to grab color to define and describe, make overriding marks to correct or emphasize, reveals "being in the moment". With this spontaneity and authenticity she creates the characters within her paintings like an author, each day "writing" something that feels true to her, at the end putting it together to make a story.
The stories of other women artists inspire Pochinski. While reading Ninth Street Women, she was reminded of her love for the work of Lee Krasner, which in person always "stops her in her tracks." In particular she recalls a story about Krasner being so fed up with her work, she ripped up the canvases and shed them on the floor. A few days later Krasner came back to her studio and found them together looking like collages and it set her on a new, powerful path. In dealing with the emotion that comes when something doesn't work, it heartens Pochinski to be reminded that "some good can happen when you get to the brink!"
Jennifer Pochinski is represented by Dolby Chadwick, San Francisco; b. sakata garo, Sacramento; Tregony Gallery, UK; and Baker Schorr Fine Art, Midland, Texas.