31 Women – March 6th: Jeanne Vadeboncoeur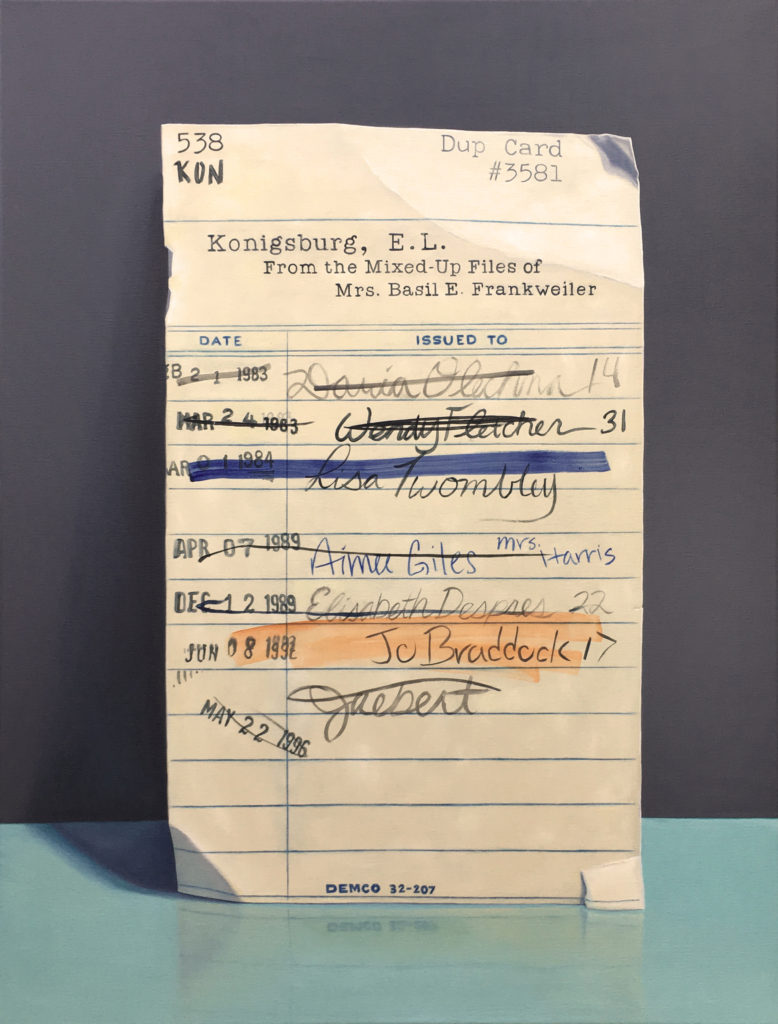 An Interview with Jeanne Vadeboncoeur
MKM: Tell me about your childhood, where did you grow up? Were you always creative?
JV: I grew up in Cupertino, and except for a brief stint in Southern California for college, I have always lived and worked in the Bay Area. I've always been creative but have strong analytical side too. I think that's why my work is so literal and precise.
MKM: Why did you pursue art?
JV: I thought that I had found the perfect blend of art and science in the field of art restoration and was heading that direction when an opportunity came my way to take a more traditional studio arts/gallery artist path. I fully admit [I'm] a path of least resistance kind of gal, and when that door opened, I went through it.
MKM: Where did you study?
JV: Laguna College of Art and Design (called Art institute of Southern California when I attended) and San Jose State University.
MKM: When you're creating what's your daily routine? Rituals, patterns?
JV: [I don't really have a routine or ritual,] except that I make huge messes. Truly bomb-went-off in the studio, tornado passed through, earthquake aftermath, kind of mess, which is very at odds with my finished work. Also, I'm much more productive at night. Working at 10am feels forced and awkward, while at 10pm I am hitting my creative stride.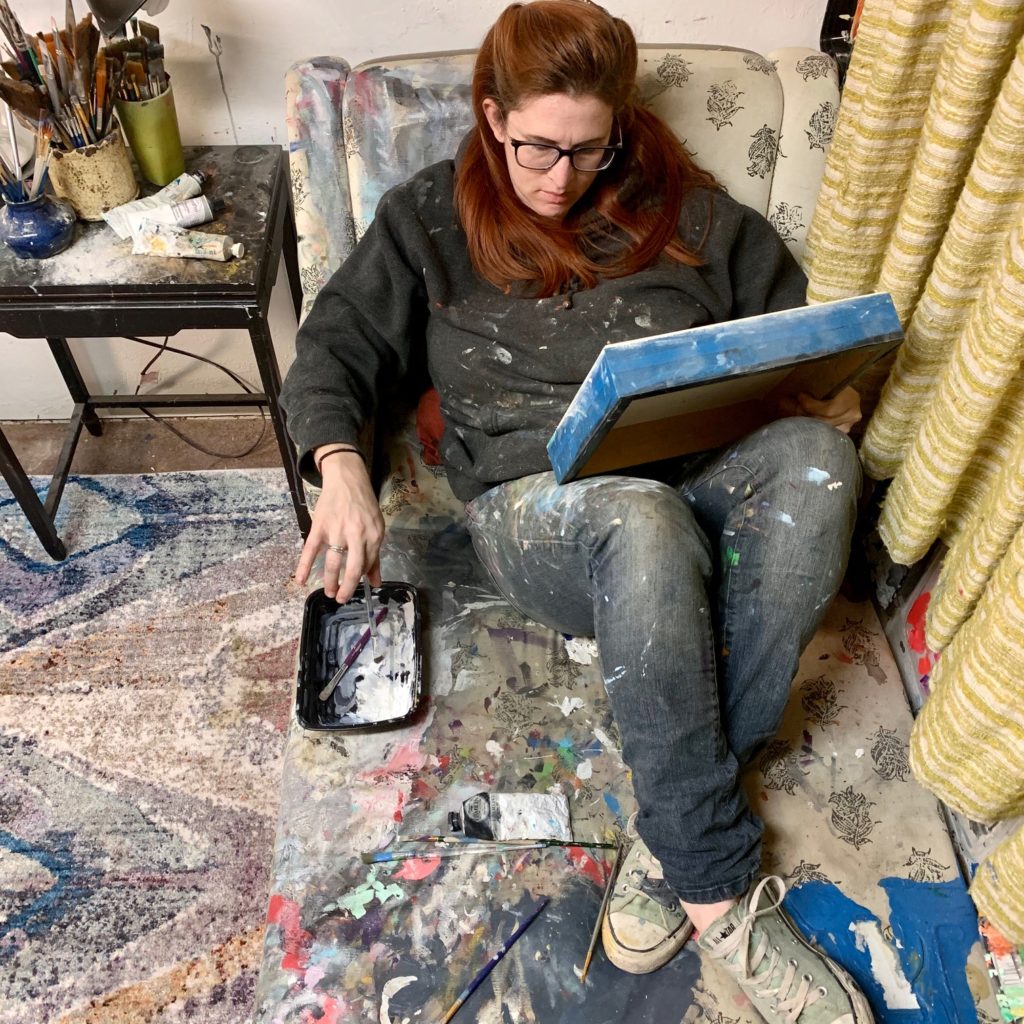 MKM: How has your practice changed over time?
JV: Works have gotten larger. There was a time when I considered 24" x 24" "big". Also, I've embraced canvas, which I used to hate as a surface for painting on. A side effect of working large: 6 foot + hardboard panels become unwieldy and impractical.
MKM: Do you focus on a specific medium or combination of mediums? Which creative medium would you love to pursue but haven't yet?
JV: I focus mostly on oil and alkyds on canvas or panel. I would love to do more with paper. I have files full of papers I have collected but haven't figured out what I'm going to do with them yet.
MKM: What themes do you pursue?
JV: My work is very object oriented. Sometimes the objects are stand-ins for interpersonal relationships and other times they are just strict glorification of the everyday and ordinary. I like to include a touch of humor or nostalgia whenever possible.
MKM: What is your most important tool? Is there something you can't live without in your studio?
JV: My reference objects. I always start each piece with an actual real-life item. If I can't find what I want to paint – I make it. I can't live without an audiobook playing and keeping me company in my studio.
MKM: What has been a seminal experience?
JV: On a personal level I think making that leap to paint larger than life has had a massive impact on my work. Outside myself, the Daily Painters or Painting-A –Day movement, though I never participated in it, really opened my eyes to how everyday mundane items could make interesting paintings.
MKM: What art do you most identify with?
JV: Anything narrative, but you have to work for it. Nothing too literal, but just enough of a hint of a story.
MKM: What inspires you? Other artists, other women from history, your process, a theme?
JV: Surfaces. I love figuring out how to recreate the illusion of a given surface.
MKM: Do you have a sense of connection to a particular woman artist from art history?
JV: Wendy Pini. She is the artist and co-creator of an independent comic called Elf-Quest. I don't quite know how she fits in the pantheon of woman artists in an art history context, but I do know I can credit her for single handedly launching me from a child who liked art to self-actualized artist.
MKM: Who are your female role models from history or present day?
JV: Most of my female role models have been familial or literary­. [For example, in my family I admire] the strength and endurance of my librarian paternal grandmother who went back to school for a masters while raising 10 kids. I remember visiting her at the Stanford Medical Library and being shown ancient texts that required gloves to handle. Literary role models were found in the "sheroes" created by Tamora Piece, Joan Aiken, Mercedes Lackey, and Anne McCaffrey. The characters I connected most to were tough, independent, problem-solving girls and women.